So, you love art and photography?. DSLR is too expensive but yet you love to take a photograph?. And you love Lomo but it might cost you a bucks?. Well, this post is for you. Long before photography was about megapixels and photo editing, it was about little more than film and light. To show you how simple photography can be, these are the list of paper cameras that reflect the purity of photography. If you could use a bit of photographic inspiration, read on– and be prepared to interact. More than half of these cameras can be downloaded and printed out on your own printer. In the time it takes you to read this article, you can add a brand new camera to your collection absolutely for freeee.
The Peyote Paper Camera by Corbis Readymech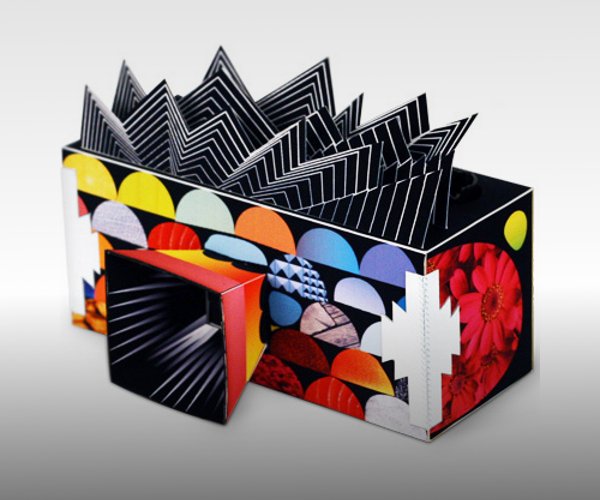 Corbis Readymech is amongst the most prolific and high quality producer of free, printable paper cameras. The "Peyote" paper camera is one of the brand's visually abstract cameras that still produce lush, vibrant pinhole photographs. Print out the free plans, cut and paste the camera together and follow the photography directions on the rear. When you open the shutter, you'll let light into the camera box that will expose the film in the back and yes, of course, you'll need to insert. The end result yields colorful, low-fidelity photographs with a dreamy nature. Think lomo, but with paper instead. [download at
readymech
]
World Pinhole Camera Day by Corbis Readymech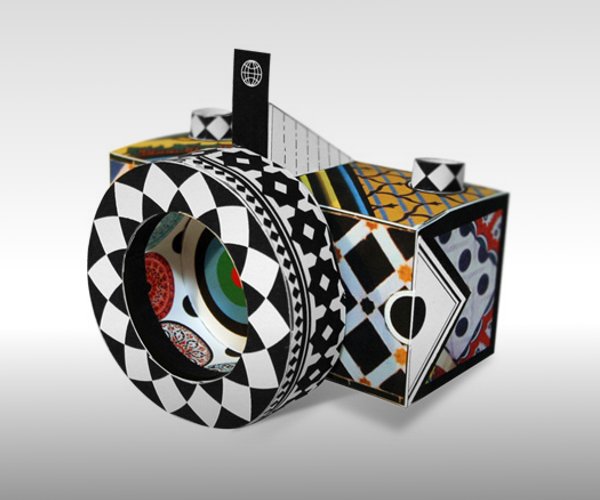 This paper cam was designed en homage to World Pinhole Camera Day, and all you needed to do was print this out, construct it and slide in a sheet of film. Like the other Corbis Readymech paper cameras, this one is fully functional and capable of producing vibrant, low-fi imagery just after printing it out. [download at
readymech
]
Mother Camera by Corbis Readymech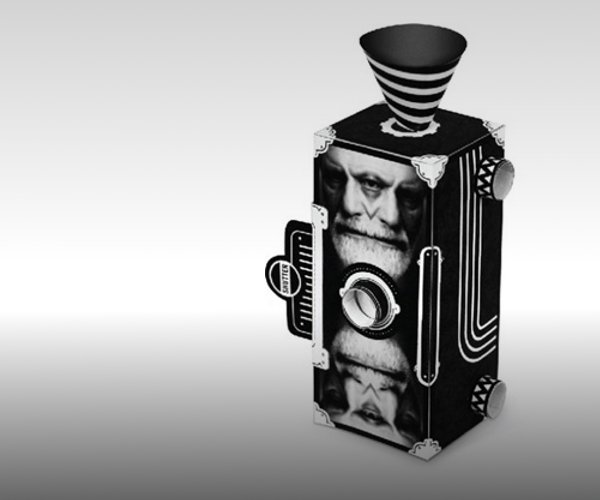 If you want a TLR style of camera, this is the Mother Camera which is also by Corbis Readymech, which appears to be inspired by the vintage cameras from the beginning of the last century. Yes, this one may be a bit creepy, but you can always save this for your horror photography, right? [download at
readymech
]
Rubikon Paper Camera by Hubero Kororo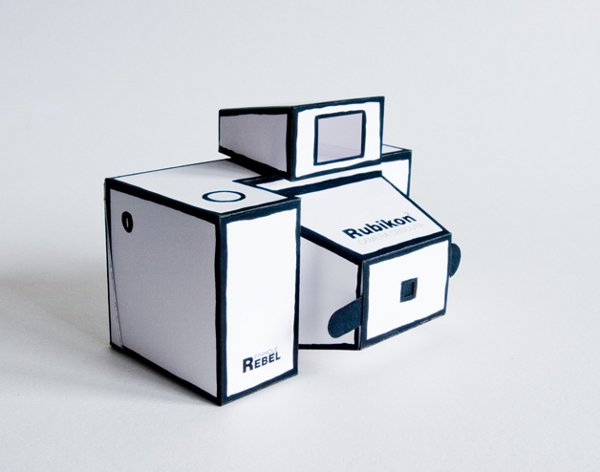 Lastly, the Rubikon Paper Camera by Hubero Kororois both playful and functional, a cartoon-ish paper camera with a sliding shutter for easy use. It is designed with a loose interpretation of SLR cameras, but this one doesn't include an interchangeable lens… Hehe. [download at
huberokororo
]
So, what are you waiting for? D.I.Y these wonderful paper camera and give me some feedback!.